SEC Registered
EDGAR Filing Agent
OFFISTRA® Corp is a SEC® registered EDGAR® filing agent with all range of cost effective disclosure solutions such as EDGAR®, SEDAR®, XBRL®, DATAFEED, and meeting the needs of SEC® reporting entities since 2011. 
SEC Registered
EDGAR Filing Agent
OFFISTRA® Corp is a SEC registered EDGAR filing agent with all range of cost effective disclosure solutions such as EDGAR, SEDAR, XBRL, DATAFEED, and meeting the needs of SEC reporting entities since 2011.
Providing competent SEC EDGAR filing services with a highly experienced staff, OFFISTRA® is a platform dedicated to excellence and productivity. We offer a variety of high-quality services, including but not limited to a full range of electronic document conversion, also known as EDGARIZING, filing solutions for public companies, mutual funds, investment firms, and individuals required to consistently comply with SEC reporting requirements via EDGAR system, with reasonable and affordable prices for our services.
Mission
Here in OFFISTRA, our main goal is to offer clients the most efficient range of services connected to filing and financial printing, ensuring that your needs are catered to in a professional manner. We aim to help our clients by prioritizing excellence, sustainability and availability in our work.
Vision
OFFISTRA sees itself as a company that not only provides efficient and trustworthy filing services, but also makes itself available for the clients whenever the need arises. As a trusted filing agent for a long time now, the company wants to maintain its status in its excellence in converting and submitting documents to the SEC EDGAR system in the years to come.
Go Ahead.
You Can Rely on Us.
Don't waste time
Reliability and trustworthiness are two words that best describe OFFISTRA when it comes to speedy turnarounds, high-quality conversions and accommodating and complete service. Public companies and North America securities lawyers have relied on our dedicated and reliable staff, proving that the company is ahead and at the top when it comes to being reliable.
Right Way For you
All our connections are completely secured from hacking, loss of data and data breach. Our top priority in OFFISTRA is protection and safety, which is why we use EV SSL certificate, which provides the highest available level of trust and authentication for websites. Our company is always one step ahead of scammers.
Fast & Effective
We provide a wide range of options to cater to all kinds of clients. For all your concerns on filing and conversion, choose OFFISTRA and you are guaranteed a hassle-free, quick, and efficient service.
Great Usability
Login and submit news releases and EDGAR and SEDAR filings in seconds
Although we've grown over the years, we have never lost sight of what our customer's want – a partner that is easy to work with. With this in mind we've designed our online portal to be simple, efficient and powerful. Free up your important time by using a well-organized system.
Let us show you how easy we are to work with.
Cost Effective Solution
Access customized news distribution and regulatory filing services.
We get the job done at a price that makes sense. If you're tired of overpaying, we invite you to join the hundreds of companies who have saved money by switching to OffistraEdgarFiling.
Give us a call today to learn more about our affordable pricing.
Lve Support
Our reputation relies on the simple concepts of turnaround, quality and reliability. Live, round the clock customer support.
Experienced
Talk to a knowledgeable EDGAR / SEDAR filing specialist 24/7
Our exceptional service is the reason for our 9 years in the business. Since 2011 we have been committed to providing our clients with the best possible experience.
Our knowledgeable and friendly staff is always here for you.
Filing services is our main specialty, and we offer this with an assurance to every client that we do our work efficiently, with a fast turnaround. Available 24 hours a day, seven days a week, we work on proofs, registration statements like your S-1, F-1, F-10, and 20FR12G or 40FR12G. We also work on your converting documents and preparing accompanying reports to include with your filing, among many other services we offer. As a separate service, we offer XBRL filing.
Why Choose Us?
With trustworthy and well-trained EDGAR filing agents, our clients have stayed with us because of our reliable services. We nurture their loyalty by making sure that we improve and expound on the services we offer, providing only what is guaranteed as excellent and reliable assistance.
ABOUT OUR COMPANY
With its reliable staff and efficient services, OFFISTRA has offered the best services on SEC EDGAR file submission and conversion. The company, with its main aim directed at reliability and efficiency, has proven itself worthy of its clients who have expressed their strong trust through the years.
Our Services
At OFFISTRA, we offer complimentary From ID assistance and submission for any client. Aside from proofs, tools, registration statements and XBRL reports, we also developed a software to automate bulk schedule 13G/13D filings, Form 13H and Section 16 insider filings, handled by only the brightest filing agents.
EDGAR filing agent providing a complete range of electronic document conversion (EDGARizing) and filing solutions to public companies, mutual funds, Investment firms and individuals that are required to file periodically with the EDGAR system.
With our XBRL filing services, clients have direct access to a professional services team that works directly with their corporate accounting staff to prepare and coordinate all their SEC and Interactive Data XBRL submissions; communicating and collaborating through each step of the process.
SEDAR is the System for Electronic Document Analysis and Retrieval, the electronic filing system for the disclosure documents of public companies and investment funds across Canada.
Our Features
In addition to our reliable and quick turnaround, trustworthiness in handling all of your forms, and reliability in file submission and conversion, OFFISTRA also offers remarkable proofreading done by professionals who also check formats to ensure that every requirement follows industry standards. With certified accountants included in our staff, we provide accurate service and eliminate errors in financial statements.
As one of the experienced companies in the field, we have the efficiency, ingenuity and professionalism every client needs when dealing with the EDGAR and SEDAR filing system.
Live Support
Above all, OFFISTRA values professionalism and excellence, which is why we have been available to our clients 24/7, and our turnaround has always been quick and speedy, without sacrificing the quality of our work.
Affordable Prices
Our prices are also reasonable and competitive, making us even more trustworthy in the industry of filing services and conversion.
Highly Flexible
We have maintained our reputation because of our hardworking and highly-qualified staff, and because we value our clients; we value excellence; and we value reliability.
Other Services of our Company
In OFFISTRA, we offer handling of Forms 13F, 13H, 13G and 13D for investment managers. We can also work on Forms 3, 4 and 5 as to Section 16 reports. Hassle-free EDGAR registration and access is also provided by our company. More services include XBRL and IFRS, Form D and Blue Sky State Filings, among other reliable services.
Latest From Blog
The latest news on the industry of filing services can be found on this page. Browse through the different articles and be updated on the EDGAR filing system. Various updates on OFFISTRA services can also be found through this page.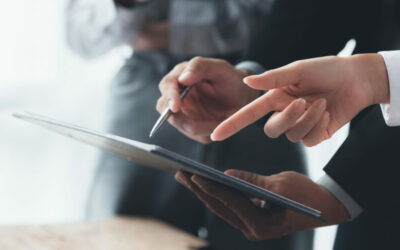 Met SEC deadline and timely submission of financial information is a critical requirement for SEC reporting entities. Late filings may result in regulatory penalties, complications with stock-exchanges, drop in the company's stock price and possible legal...
read more
Address
9620 NE Tanasbourne Dr.
Ste 300
Hillsboro,  OR 97124
United States
Should you require assistance, please feel free to contact us.