The new SEDAR+ version, as a single source of issuer information in Canada, goes live in Canada in February 2023.
The new, web-based platform SEDAR+ will improve the overall filing experience and can save significant time to capital market participants. Likewise, SEDAR+ will redesign fees payment options in order to simplify administration for both market participants and the Canadian Securities Administrators (CSA).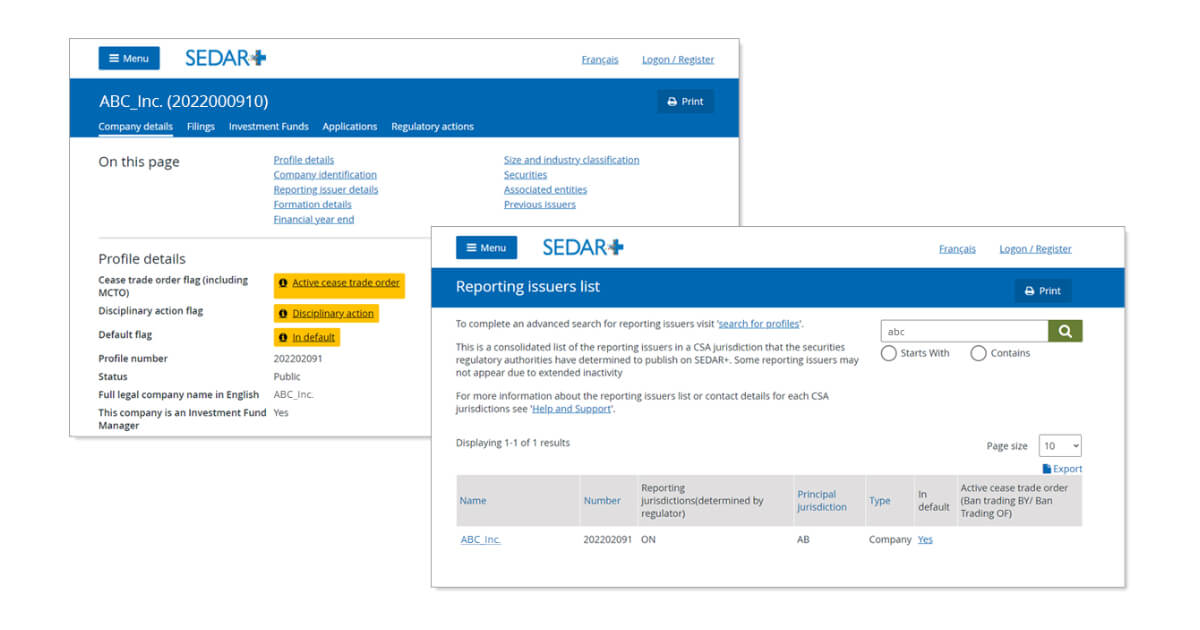 The main advantages and enhancements of SEDAR+ over the outgoing version are:
Single point of access to all filings, better search functionality and provide an integrated view of issuer information.
No software or virtual private network (VPN) required for subscribers to submit filings. SEDAR+ will be online application, accessible from an internet browser.
SEDAR+ will provide enhanced security and privacy features.
Completely new and simplified process for calculating and paying filing fees. The fees will be automatically calculated and processed when a filing is submitted.
SEDAR+ subscribers will have the ability to directly manage their accounts and users.
According to David Fountain (CSA, Chief Information Officer), transition into the new platform will begin in September 2022, with a focus on the steps that SEDAR subscribers must take to have SEDAR+ access on day one.